Book review: National Geographic Kids: Captain Aquatica's Awesome Ocean
THINKAMAJIGS BOOK REVIEW:
National Geographic Kids: Captain Aquatica's Awesome Ocean
by Jess Cramp with Grace Hill Smith and Joe Levit.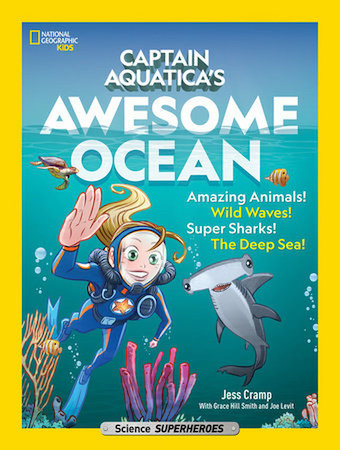 IN A NUTSHELL:
Recommended for ages 8-12 years, this book offers 128 pages brimming with information about Earth's oceans and the creatures that live in them. Featuring Captain Aquatica and her sidekick Finn, the hammerhead shark, this book offers in-depth explanations, cool trivia, and simple at-home experiments.
Jess Cramp is a shark researcher and marine conservationist. She is also the founder of Sharks Pacific, a non-profit organization that aims to understand the role that sharks play in Pacific Island communities. The group also conducts research, outreach, education and advocacy work. In 2015, Jess was named a National Geographic Emerging Explorer.
WHAT'S INSIDE:
This book covers just about anything a grade-schooler could ever want to know about the world's oceans, from waves and currents to what's below the surface, from pioneering researchers to the importance of preserving our oceans. It delves into tidal and ocean zones, coral reefs and mangroves, wild weather, the ocean floor, underwater technology, and surprising sharks and ocean animals.
There are also profiles of international scientists and their ground-breaking discoveries, as well as conservationists and environmental advocates working to protect and restore the ocean environment. There are lots of ideas for how kids can help keep oceans healthy, even if they don't live near one.
In addition to the beautiful photography that National Geographic is renowned for, each chapter begins with a mini-comic featuring Captain Aquatica and her sidekick Finn, the hammerhead shark, that offers a short introduction to the chapter's topic.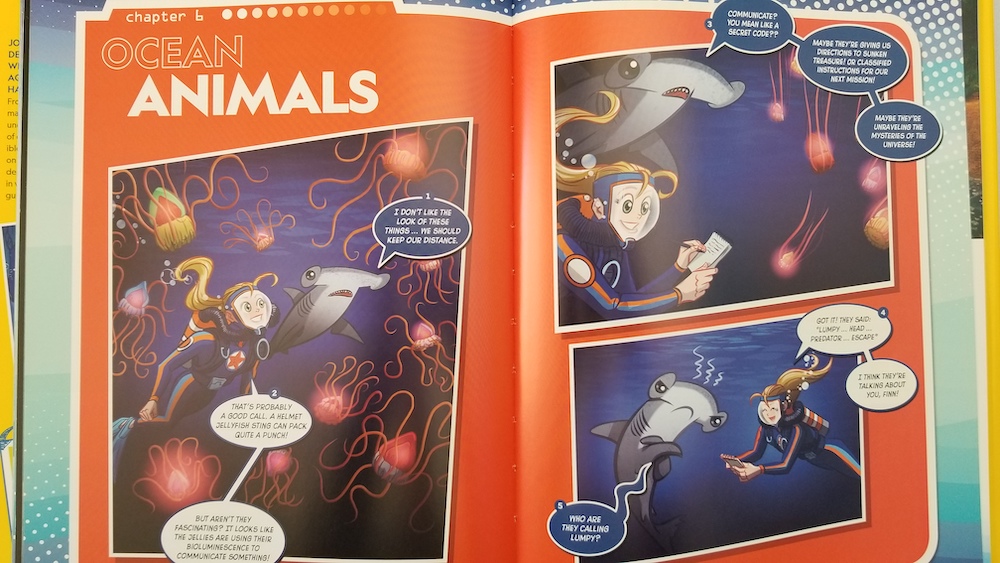 One of the most engaging aspects of the book is the 4 simple experiments, using common household items, that demonstrate some of the concepts discussed. Kids get a hands-on opportunity to learn about different water densities, low-pressure systems, hot-spot volcanoes, and why sharks are unsinkable.
The whole book is wonderfully researched and comprehensively covers each topic, and there is a list of additional resources for those who want to dive even deeper.
WHY WE KEEP IT ON OUR SHELF:
You can't go wrong with National Geographic! Don't be fooled by the cartoonish cover - this is an excellent learning and reference book, presented in classic National Geographic style, with stunning photos and well-researched factual information. There is a lot of detail to take in, but it's all fascinating and thought-provoking.
For Montessori learners, this book integrates several skill sets, including language arts, geography, history and science.
While the book is geared toward middle-graders and older readers, there's still a lot to entertain younger children. Besides looking at the pictures and learning the names of things in the ocean, the Captain Aquatica comics are an appealing introduction to the world of oceans.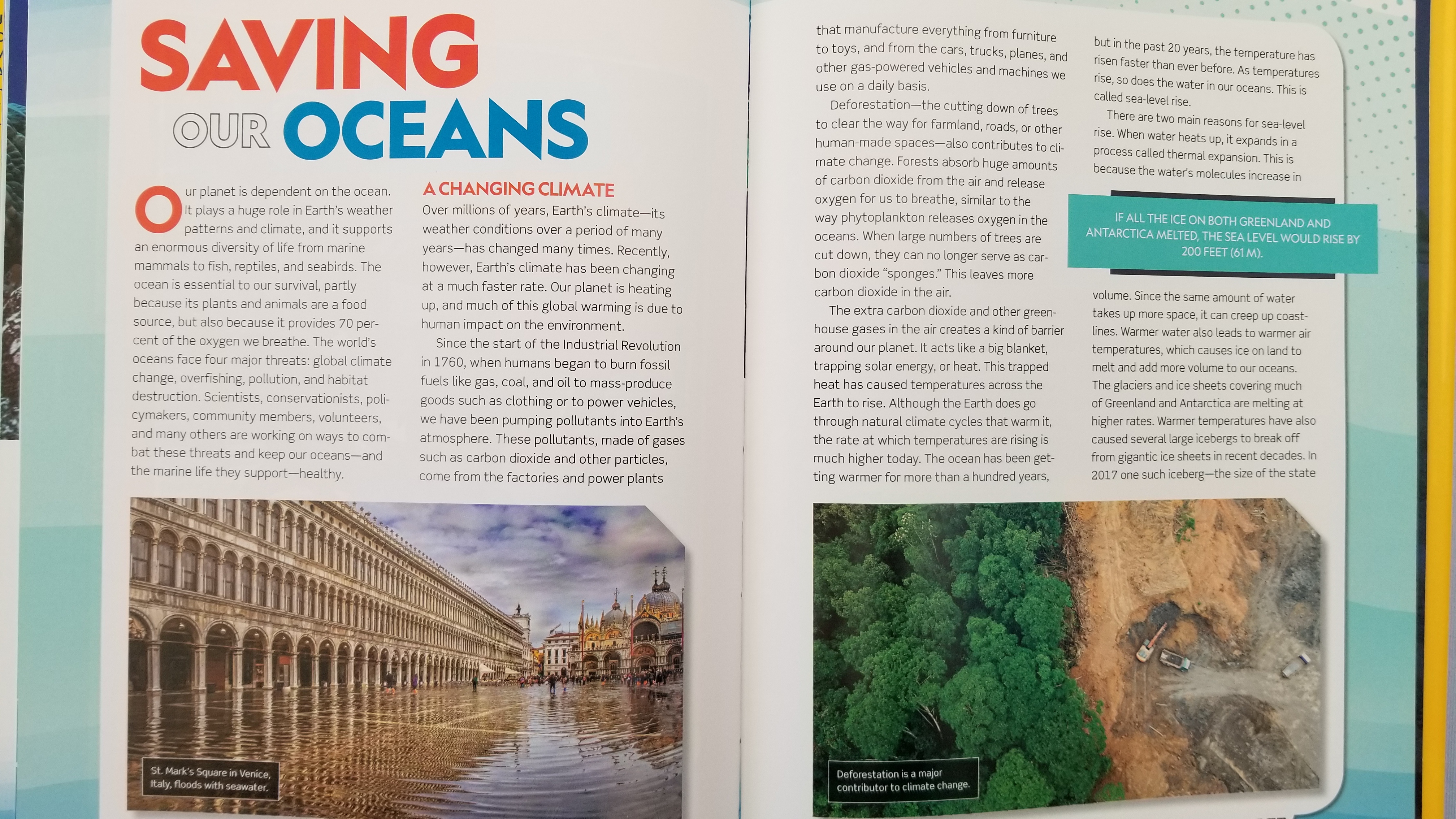 Click here to purchase!
Thinkamajigs offers a curated selection of books to feed your child's curiosity and spark the imagination, all while expanding their knowledge and skills. Contact us at 1-800-363-3013 or by clicking here.