Thinkamajigs Book Review: "Hello World! Box Set"
Hello, World! Box Set: Backyard Bugs, Birds, Dinosaurs, and Solar System by Jill McDonald
HERE'S THE STORY:
Recommended for ages 0-3 years, these four sturdy board books are the first step to your baby's understanding of science and nature. Each 26-page book introduces simple concepts, told in clear and easy words and featuring bright, cheerful illustrations. Every page features fun facts or helpful prompts to engage your child.
ABOUT THE AUTHOR:
Jill McDonald is a Missouri-based illustrator and designer whose art can be found on clothing, fabric, stationery, puzzles, games, and books. Jill enjoys bringing a touch of education to her art when she can, and she adds texture and little details so that you might discover something new every time you revisit these books.
WHAT'S INSIDE:
This box set contains four of Jill McDonald's most popular books in the Hello, World! Library:
Backyard Bugs: This book teaches toddlers about the insects in their own backyard. They'll discover bugs that fly, jump, and wiggle and even bugs that transform themselves. They'll learn about the sounds bugs make as well as interesting tidbits about the fascinating world of insects.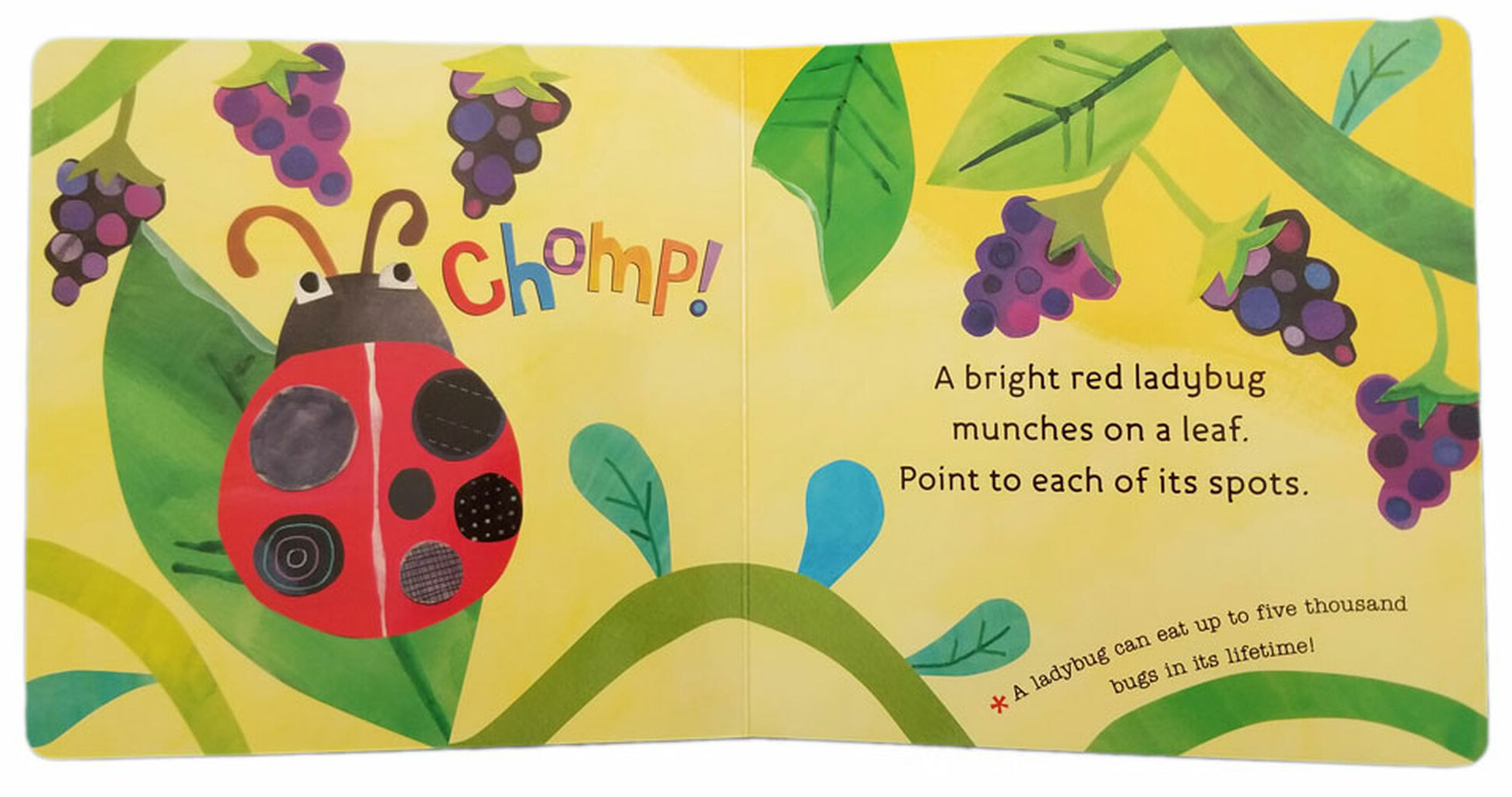 Birds: In this book, toddlers meet birds: flying in the air, singing in the trees, hopping on the ground, and even paddling in a pond. From their own backyard to the jungle and the Arctic, and from the city to the farm, your child will be charmed by the colourful world of birds.
Dinosaurs: Kids love dinosaurs, and this book introduces them to Triceratops, Stegosaurus, T-rex, and many more – covering the biggest to the smallest, the slowest to the fastest dinos. They'll also learn about paleontologists, the scientists who study fossils and piece dinosaur bones back together.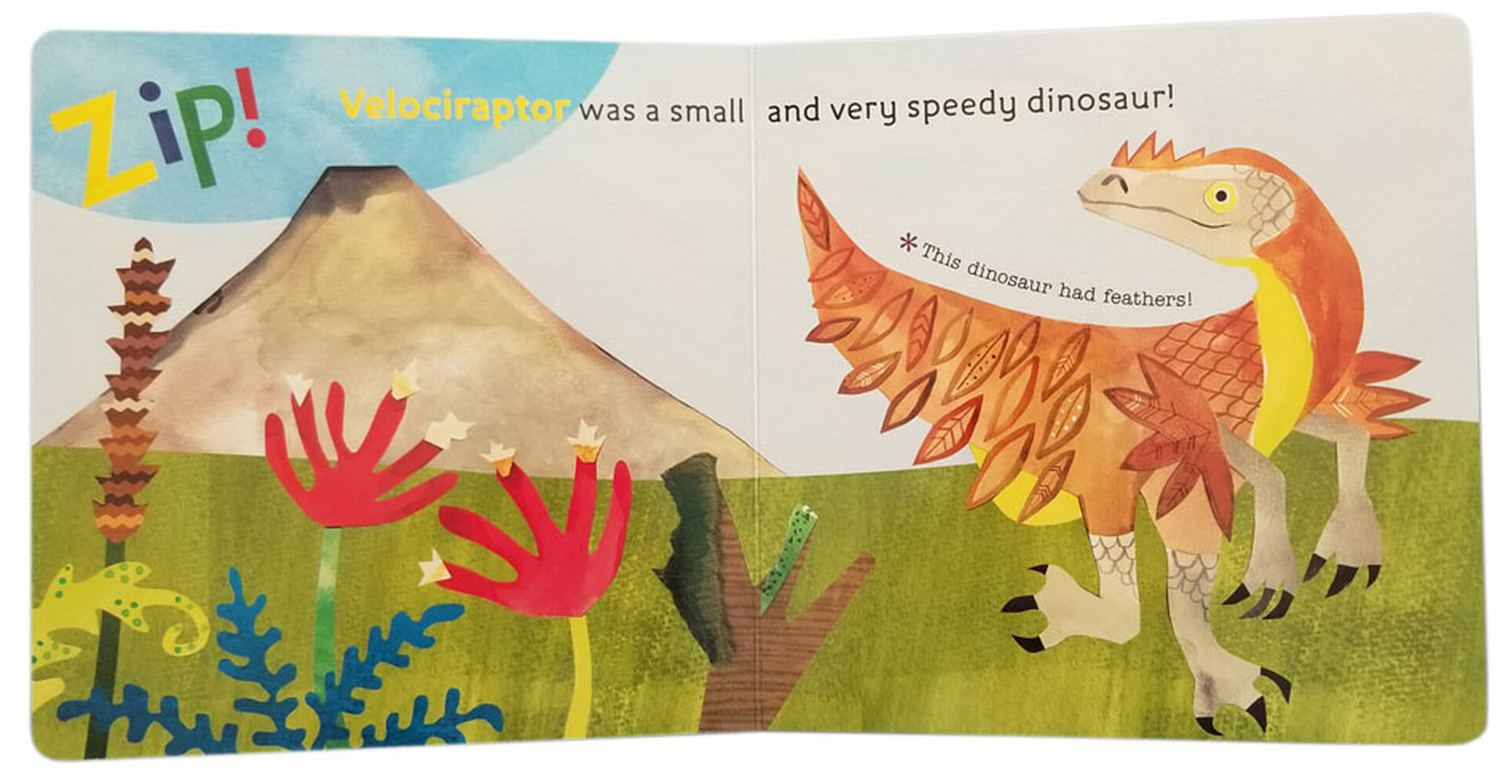 Solar System: Looking to the sky, this book teaches toddlers all about the sun, moon, stars, and planets in the simplest terms. Jill also shares a unique fact about each celestial object. The planets are presented in their order from the sun and the artwork makes it easy for your child to learn how to distinguish each planet from the others.
WHY WE KEEP IT ON OUR SHELF:
These books are just plain adorable! Jill McDonald's illustrations are charming and lively. The text introduces youngsters to colours, sounds and sizes. Throughout each book are interesting details about nature and science, presented at a level young children can understand. Each book actively engages children by asking them to point out things on the pages and posing questions that encourage them to explore the world around them beyond the content of the books. The books are very sturdy and should stand up to any toddler's use, and come in a storage box to keep the set together.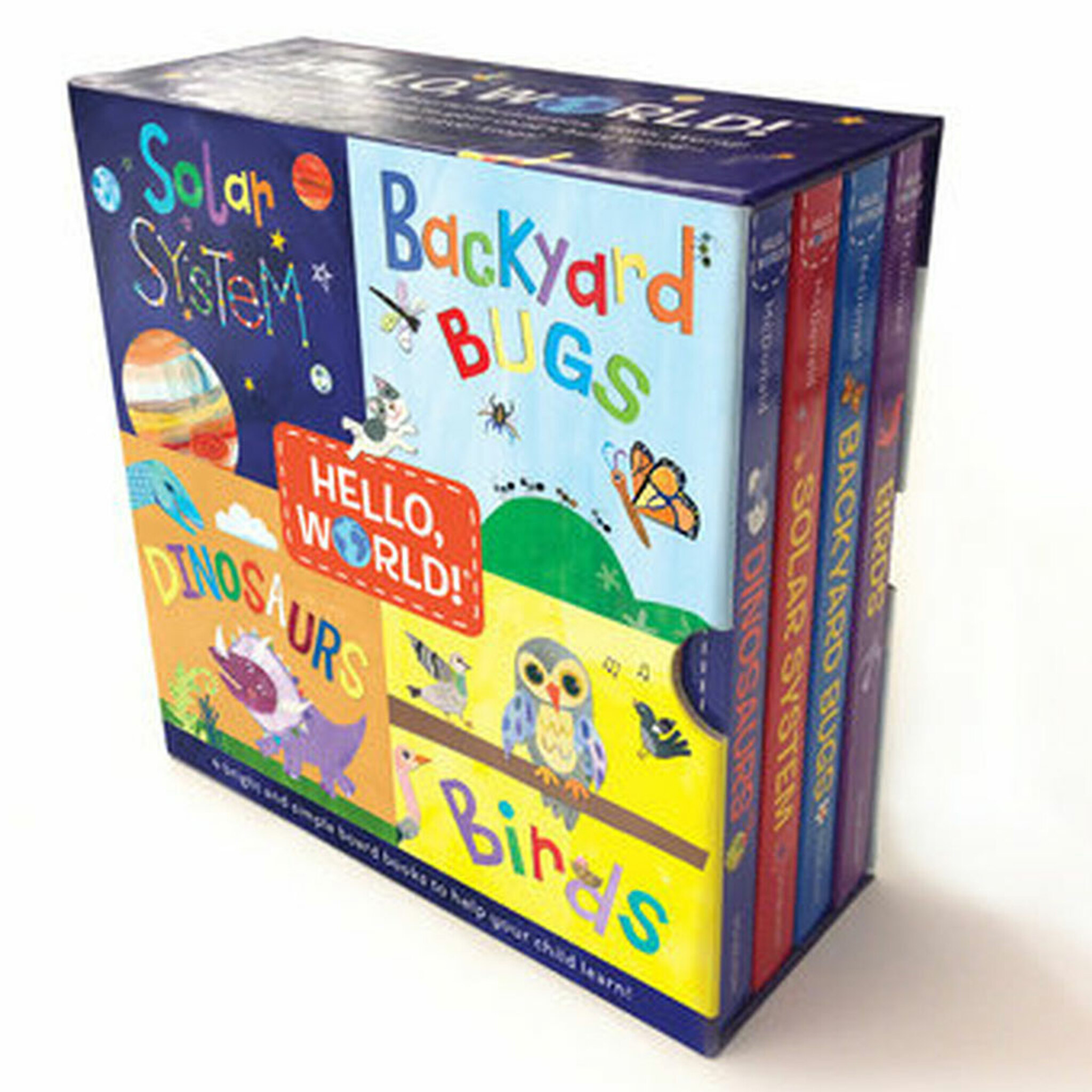 You can find the Hello, World! box set in our online store by clicking here.
BONUS!
Jill's website has free downloadable colouring pages to go along with the Backyard Bugs, Birds and Solar System books at https://www.jillmcdonalddesign.com/products

Thinkamajigs offers a curated selection of books to feed your child's curiosity and spark their imagination, all while expanding their knowledge and skills. Contact us at 1-800-363-3013 or by clicking here.